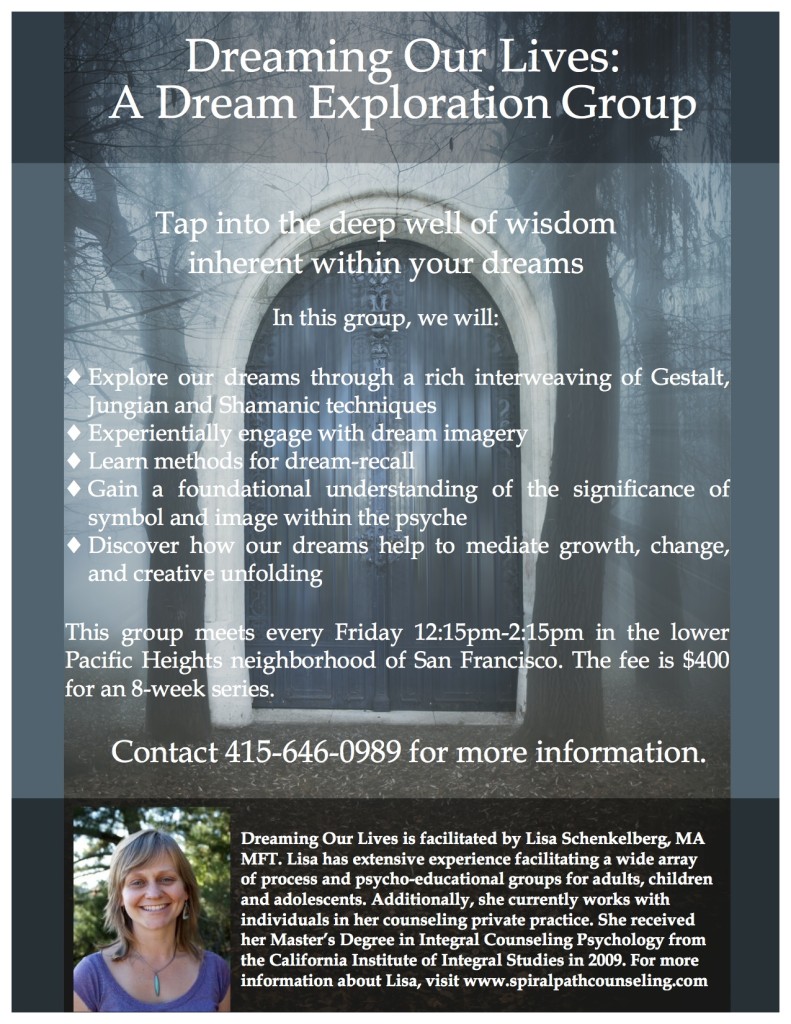 This group is open to anyone who has an interest in tapping into the deep wells of wisdom inherent within their dreams. In this group we will engage with your dreams using Gestalt, Jungian and Shamanic techniques, exploring the dreamscape through a rich interweaving of amplification, role-play, somatic-awareness, expressive-arts, active imagination, journeying, journaling and dialoging. This group will be predominately process-oriented, with some time also dedicated to didactic discussion. In addition to experientially working with dream imagery, you will also learn methods for dream-recall, and gain a foundational understanding of the significance of symbol and image within the psyche and how our dreams help to mediate growth, change, and creative unfolding.
This group is offered as an 8-week series.  The group meets once per week on Fridays 12:15pm-2:15pm and is open to 4-5 participants. The fee is $400 for the entire series. Half the fee is due at the time of registration, with the remaining half due at the time of the first group. Please contact me if you are interested in this group and I will provide you with further details regarding the registration process.
For more on dreams, please click on the following link.